It is super simple to edit your subscription from within your account! We recommend using a desktop computer or laptop to do this.
Login to your account at account.myfoodbag.co.nz
Click Account on the top bar.
Click Edit Subscription
Browse and select the bag you are after, select the amount of nights and choose how many people you are wanting to feed!
Click Continue
Review/Change your address, delivery time and delivery frequency
Click Update Subscription
Easy as that!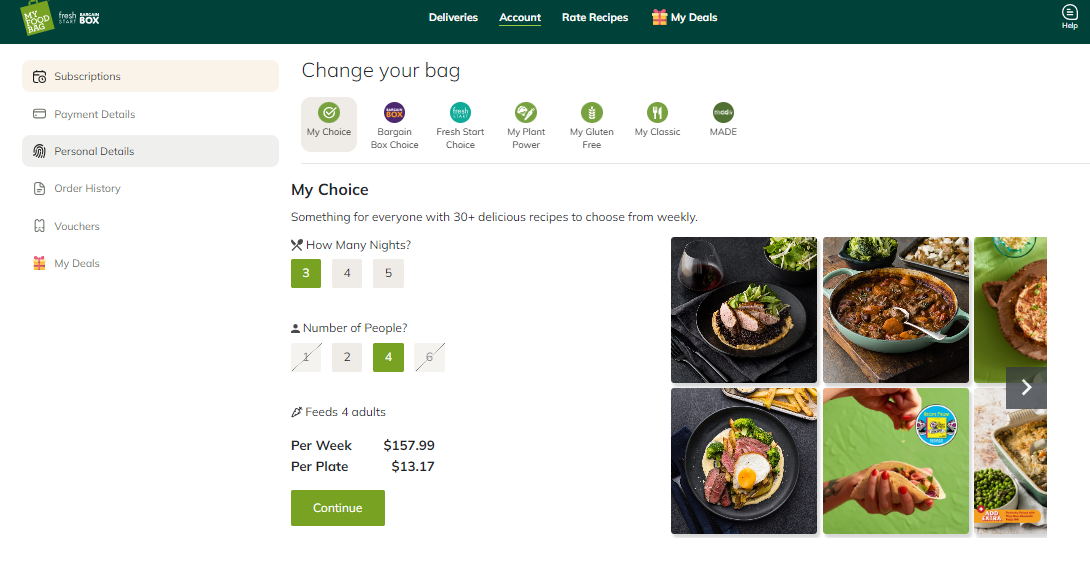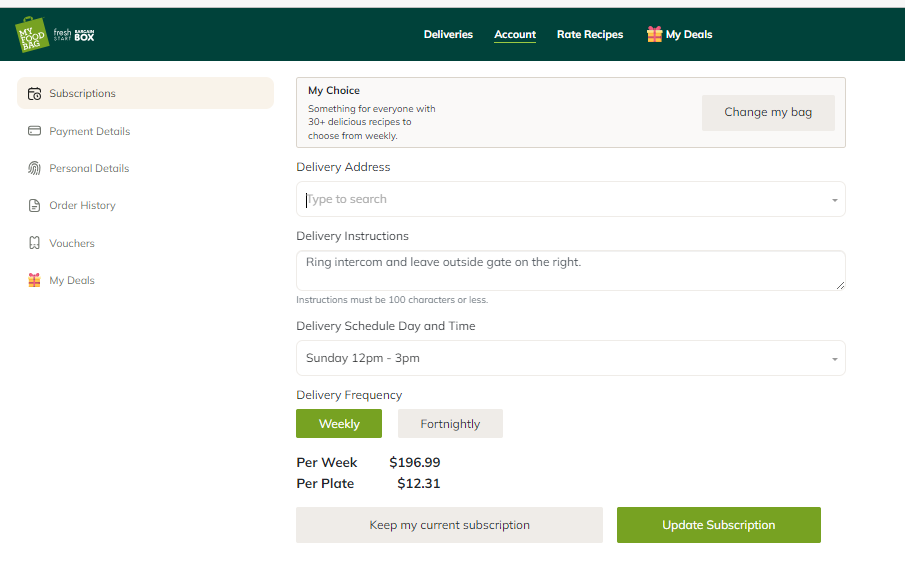 Still need a hand? Contact our Customer Love team here.