To add an extra to your orders:


Log in to your account here

.

'Manage

Account'

'Subscriptions'

You'll see the

'Extras'

section below your subscription, and you can select 'Add an Extra'.
Choose from the available extras on the screen, where you can view more details on each one.

Select the green 'Add to my Deliveries' button.
All extras are set up as a recurring add-on with your core My Food Bag order. If you would like to try an extra as a one-off please contact our Customer Love team here.

Any extras added after your order has locked off on Monday at midnight will automatically be added to your next unlocked order.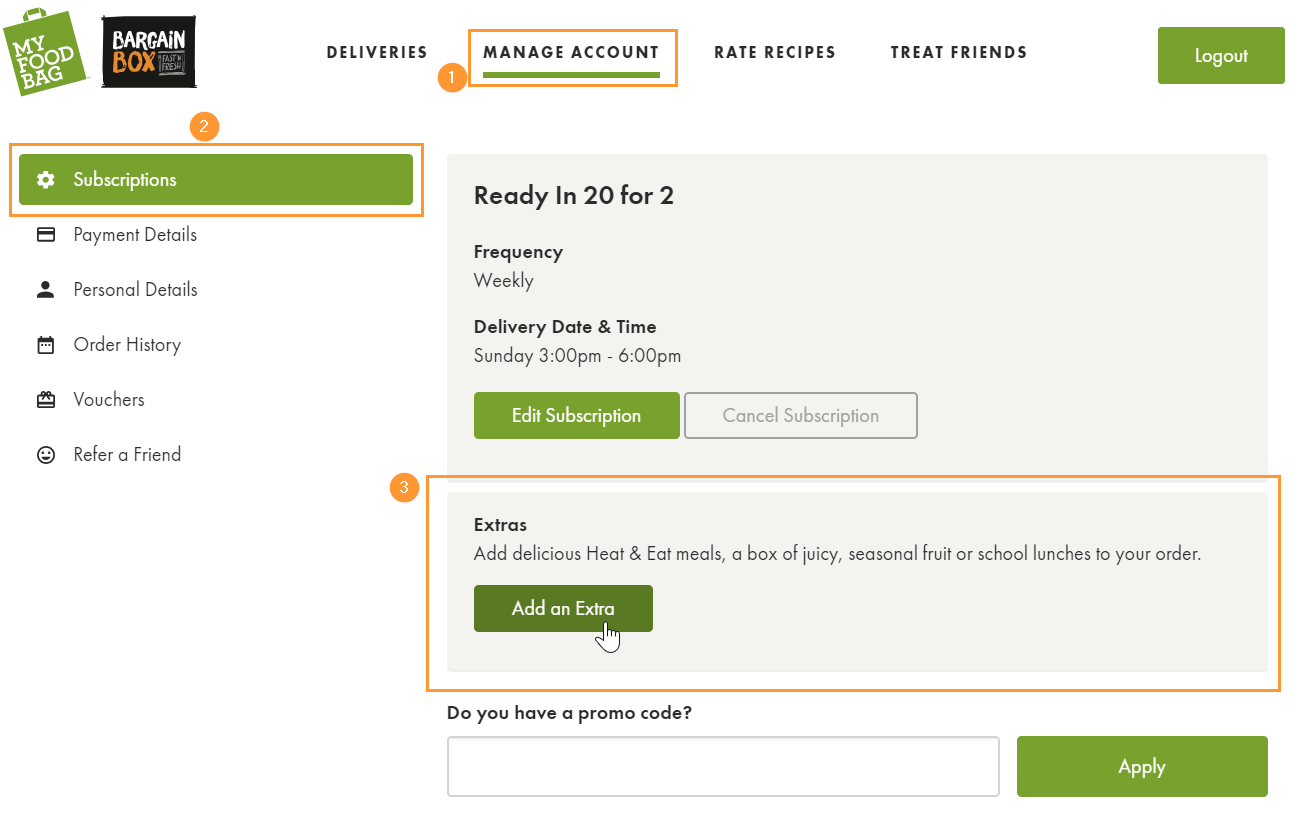 Didn't answer your question? Contact our Customer Love team here.