To add an extra to your order:

Log in to your account here

.

Head to 'Deliveries' and select the tab of the delivery weekend you want to order an extra for

You'll see the

'Kitchen'

section below your meals

Select 'Browse our Kitchen' below your meals to view all available extras
[If you are getting a My Choice delivery, you can also reach this by selecting 'Plan My Week' at the top right]

Click on an image to view more details about the item

Choose from the available extras on the screen, where you can view more details on each one.


Select the green

'Save Delivery'

button, which will take you to a confirmation screen - select '

Save Delivery'

again to confirm.
Please note some extras are set up as a recurring add-on with your core My Food Bag order each week. Others are one-off for the selected delivery week.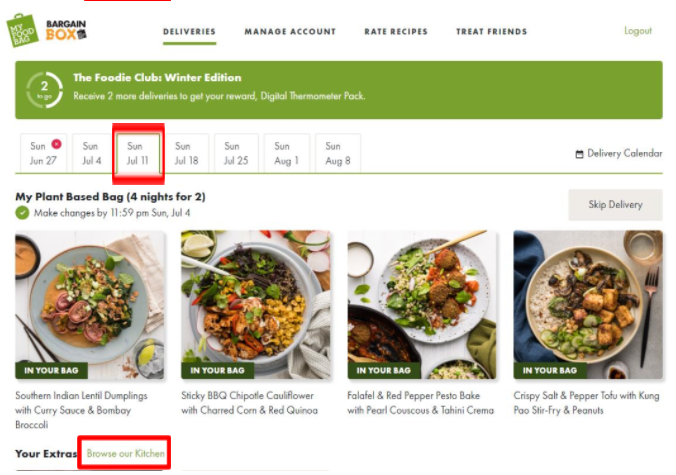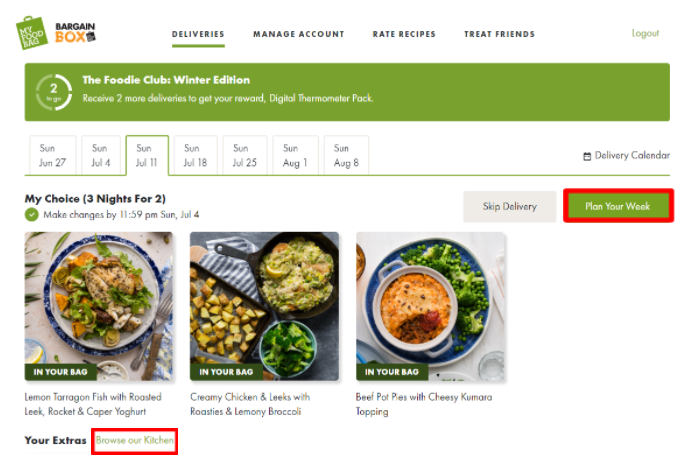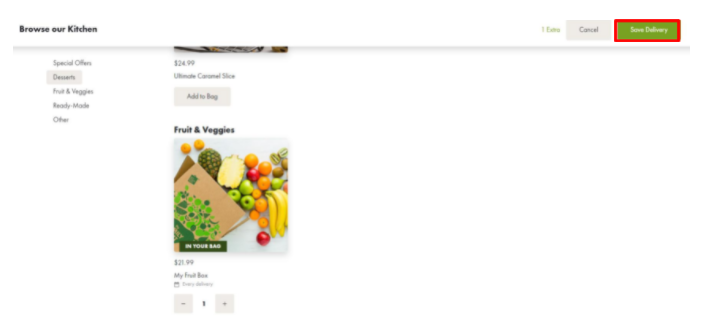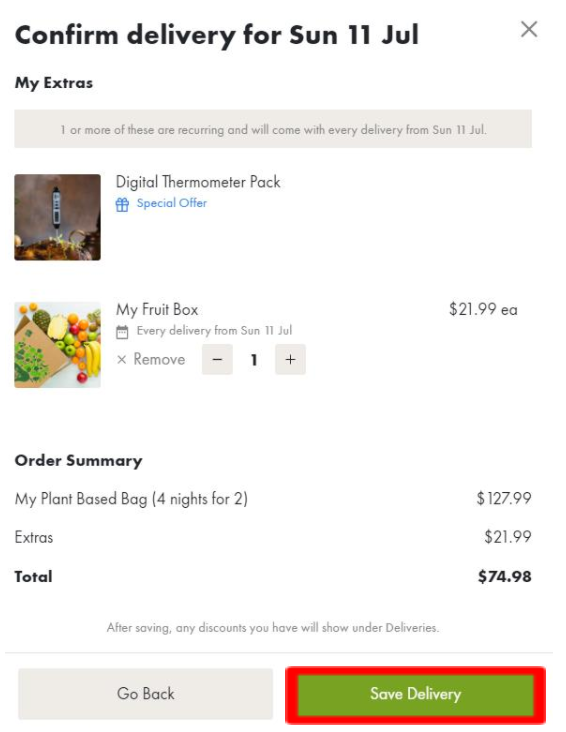 Didn't answer your question? Contact our Customer Love team here.