Our operating hours are as follows:
Monday 8am to 5pm*
Tuesday 8am to 5pm*
Wednesday 8am to 5pm*
Thursday 8am to 5pm*
Friday 8am to 4pm
Saturday 12pm to 5.30pm
Sunday 12pm to 9pm 🔔
You can reach us by phone on 0800 469 366!
* Opening hours for 3 Jan 2022 to 6 Jan 2022
You can also reach us by email on hello@myfoodbag.co.nz, by live chat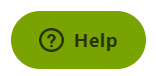 ,
on Facebook, on Instagram, on twitter or here.
🔔 On rare occasions we may be away from the phone during these times for training sessions, if you receive a message such as this when calling, try popping us a message through another channel or calling back a short while later and we'll get back to you ASAP!