Our Fresh Start recipes are refined sugar free and reduced carbohydrates.
We work closely with our suppliers to ensure no refined sugar makes its way into any of our sauces and/or ingredients.
While our meals are not strictly low in carbohydrates they all have reduced carbohydrates and focus on minimally processed carbs like kumara, quinoa, brown rice.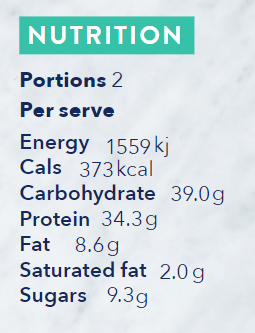 Didn't answer your question? Contact our Customer Love team here.