Our delivery days are Saturday, Sunday or Monday depending on your location and what product you are ordering. Our main delivery times are Sunday afternoons and evenings, however for some suburbs in Auckland and Wellington we're able to offer Monday afternoons. With our regional service, we deliver on Saturdays and Mondays between 7am and 5pm.
To find out what specific days and times are available to you, select 'Order Now' on the bag you'd like to order here.
1. Begin filling out the 'Get Started' form.
2. Enter your 'Delivery Details'. As you start filling this form out, you will see address suggestions; please choose your address.
3. If we can deliver to you, the delivery day(s) and time(s) that are available will show alongside dates you can select for your first delivery.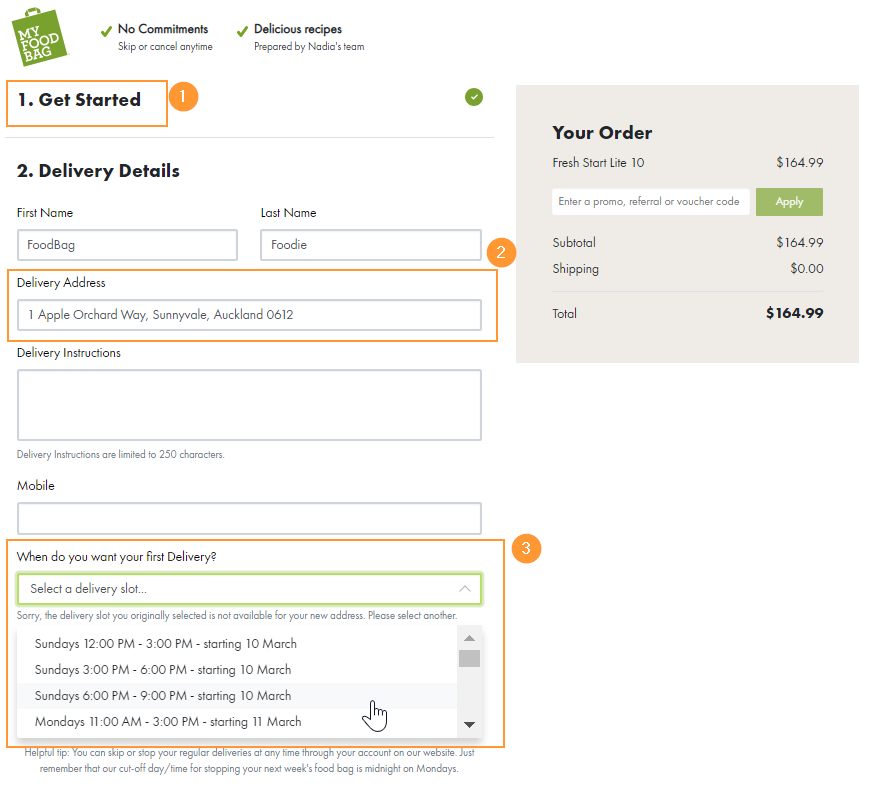 Still need a hand? Contact our Customer Love team here.